Which Nissan SUV or Truck can tow?
Are you looking for an SUV or Truck with great towing capabilities?
Are you looking for an SUV or Truck with great towing capabilities? We have many Nissan vehicles that can get the job done while also offering ample power and excellent fuel efficiency. Each Nissan vehicle has a towing capacity. The towing capacity is the maximum weight that a vehicle can pull while towing. Check out our list below of the recommended Nissan vehicles and what their maximum towing capabilities are.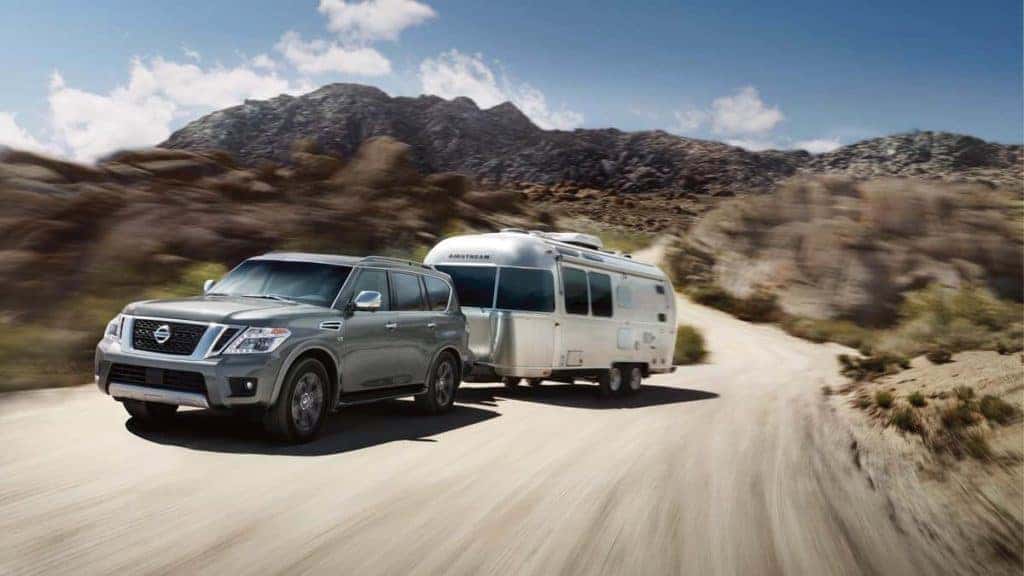 SUVs:
Armanda: The Nissan Armanda has V8 power, 394 lb.-ft. of torque, and an 8,500-lb. maximum towing capacity. The Armada will definitely meet your towing needs with an 8,500-lb. towing capacity. With the innovative Tow/Haul mode, and the strength direct-injection 5.6-litre Endurance® V8, Armada is ready to take your journey to the next level.
Pathfinder: The 2020 Pathfinder has 259 lb.-ft. of torque and up to 6,000 lbs. of towing capability. It's powered by an impressive 3.5-litre Direct Injection Gasoline™ (DIG) V6 engine with 284 horsepower.
Rogue: The Nissan Rogue has a 4-cylinder engine and Xtronic CVT® (Continuously Variable Transmission) that ensures outstanding fuel economy and smooth power delivery. The Rogue can tow up to 1,102 lbs.
Murano: The Nissan Murano provides power with it's 260-horsepower 3.5-litre V6 engine and efficiency with the "gearless" Xtronic CVT (Continuously Variable Transmission). The Murano has up to 1500 lbs. towing capability.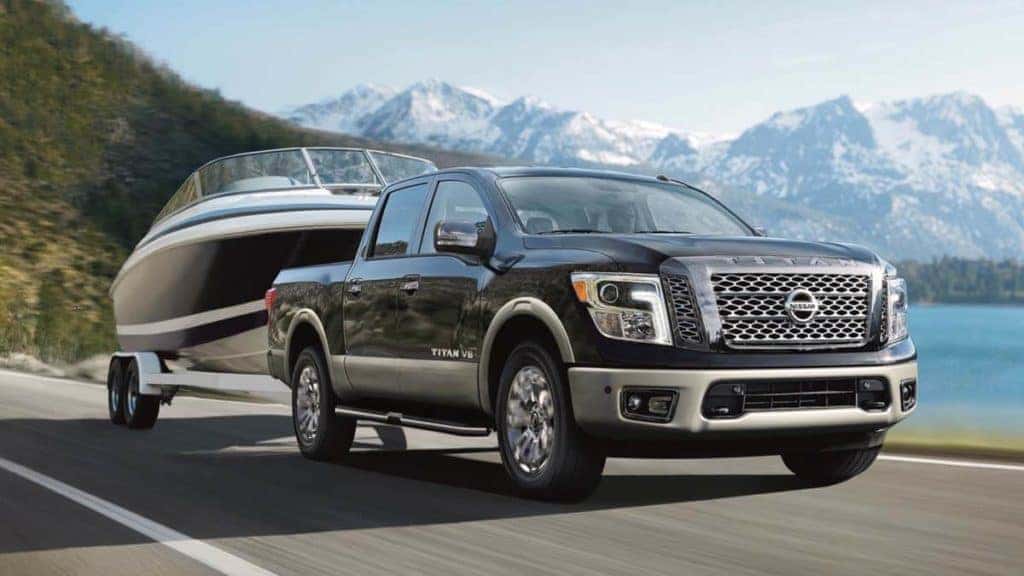 Trucks:
Titan: The Titan is ready for any challenge. The Titan and Titan XD brings more high-tech than ever before. The Titan can tow up to 11,050 lbs., and the Titan XD can tow up to 10,790 lbs. With the available Gooseneck Towing, the maximum the Titan can tow is up to 11,050 lbs. Once you hooked up your trailer, you can easily check all brake light connections by cycling through the lights with your Nissan Intelligent Key with the innovative Trailer Light Check.
Frontier: The power is in the Nissan Frontier with its 4.0-litre V6 engine packing 261 horsepower and 281 lb.-ft. of torque. With up to 6,710 lbs. maximum towing, you can tow or haul just about anything you need to bring along.
Please keep in mind that towing can affect your vehicle's performance, it places a higher demand and added load to your vehicles. This can also affect the stability and handling of your vehicle and slowed acceleration and braking. Towing can require a variety of equipment. Check out our dealerships Parts Departments today for any additional towing equipment you may need.
Drive Autogroup is the largest dealer network east of the 404, to learn more about our dealerships and Nissan vehicles, click here. You can also shop Nissan here.