WHAT IS CAR DETAILING?
Car detailing involves the thorough cleaning a vehicle. It is more than just regular car wash as both the exterior and interior are given a deep clean to remove any dirt and grime the vehicle has accumulated since its last detailing.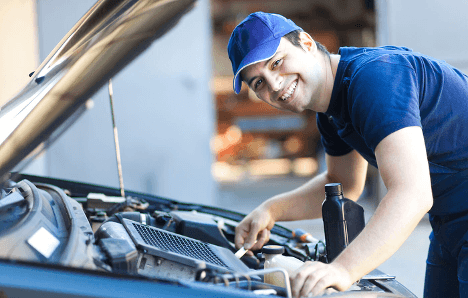 Services Included in a Car Detailing
Typically, car detailings include a number of services. Most dealerships and repair shop's basic detailing provide an interior shampoo, an exterior wash and polish (which generally includes cleaning your vehicle's windows and mirrors), a tire dressing (a product applied to tires that makes them look shiny and new), and sometimes an engine shampoo. More in-depth detailings may also include a clay bar treatment and fixing scratches or minor paint touch-ups.
Many detailing services offer a variety of car detailing packages that vary in the number of services they include. In addition to the various levels of car detailing, many professional detailing services also offer add-ons for your car detailing depending on your specific vehicle's needs. For example, many body shops, including all of the ones at Drive Autogroup's dealerships, offer what's called a 'smoke bomb'. Smoke bombs are used to remove the smell of cigarette smoke from your vehicle's upholstery and can be added to your car detailing for an additional fee.
Package Costs
The cost of the car detailing and the amount of time needed to complete it depends on a number of different factors. The cost of the detailing is dependent on two things: how thorough of a detailing you would like and the size of your vehicle. Generally, the more in-depth the car detailing, the more it will cost. Many dealerships also have additional fees for larger vehicles. At all Drive Autogroup dealerships in Whitby, Scarborough, Toronto, Markham, Pickering, and Ajax, our detailing packages are separated into two categories: car detailings and SUV detailings. We also separate our packages into three tiers, each with different services included to best fit your vehicle's needs.
At most body shops, you'll need to leave your vehicle with the detailer for an entire day in order to get a full car detailing. In some situations, (for example a large vehicle or extremely in-depth detailing), you may need to leave your vehicle overnight as well.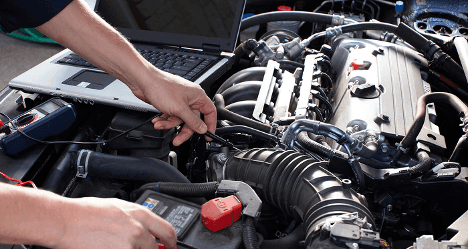 The Importance of Car Detailing
At all of our Drive Autogroup dealerships in Whitby, Scarborough, Toronto, Markham, Pickering, and Ajax, our service advisors recommend getting your vehicle detailed at least once a year. This prevents dirt and grime from building up in the vehicle, as well as infestations. Recently, there's been an increase in rodent infestations within vehicles. In most cases, these rodents are attracted to the vehicles because of leftover food or crumbs that may have been left in the vehicle. By bringing in your vehicle for a detailing, this can be avoided as food or crumbs that fall into hard-to-reach spots of the car can be removed during an interior car detailing. When bringing in your vehicle, you should also remove any personal items from the vehicle before handing it over to the service advisor.
Car detailing is an important part of your vehicle's maintenance schedule. By keeping all the parts of your vehicle clean, especially the engine bay, not only are you able to avoid infestations within your vehicle, but the car is also able to run more efficiently, which maximizes the vehicle's lifespan overall.