7 STEPS TO FINANCING A CAR AT 18
Buying a car can be a trying experience at any age, but at 18 the idea of buying your first car can seem especially overwhelming. One of the first questions you're probably going to ask yourself is; "Can I afford this?". On top of the insurance payments, the cost of gas and maintenance, you also need to consider how you're going to pay for the car itself!
If you're a young, first time buyer, purchasing a vehicle outright may not be an option. Understandably, you may need to consider alternative financing options. However, car financing can seem like a complicated process, filled with confusing terminology and unrealistic prerequisites that you're not sure you have. We understand that this may put you off your dream of getting your own car. So, to help you better understand how car financing works and show you that it is possible to finance your own car at 18, we've created a short guide to walk you through the process.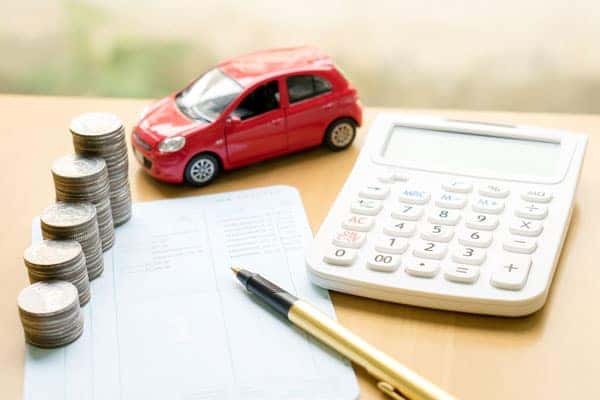 Here are 7 steps to financing a car at 18:
1. Decide Between A Car Loan And Leasing A Car
The two main alternatives to choose from when financing a car are through a loan or a lease. Each option has pros and cons that should inform your decision.
Leasing is when you pay a monthly fee to use the vehicle for a set amount of time, at the end of which you can return the vehicle or purchase it.
Pros:
Leasing typically does not require an initial down payment
Payments tend to be lower
Don't have to worry about resale at the end of lease
Cons:
Higher penalties associated with missing payments
Mileage limits and wear and tear restrictions that could be costly if the vehicle isn't serviced properly.
A loan, on the other hand, is when your payments go towards the cost of owning the vehicle. At the end of a loan term.
Pros:
You own the vehicle, so you have more flexibility.
No restrictions or extra fees at the end of loan term.
Cons:
Higher payments
Usually requires an initial down payment.
Deciding on which of these options is right for you depends on your individual needs and situation. One of our many Financial Service Experts can help you figure out which option is right for you. Find a dealer near you today!
2. Know Your Credit Score
A credit score tells lenders how likely you are to repay borrowed money, based on your previous lending history. A decent credit score is usually a prerequisite when financing a car, but having a bad credit score shouldn't scare you off. Your lending history is only a small part of a larger picture that the lenders will look at. Having a job with regular income, paying rent or having applied for a credit card are just some of the other elements that lenders will look at to decide if you're eligible for financing.
3. No Credit? Get A Co-Signer To Sign Your Loan or Lease
Although your credit score isn't the only part of the application process, you might have trouble getting approved for a loan or a lease if your credit score is non-existent. But there's still hope! Lenders are aware that younger buyers usually don't have much in terms of credit history. In this case you might consider having a co-signer. A co-signer is someone that signs the loan or lease contract with you and who agrees to make your payments if you cannot. This can be anyone; a friend, family member or significant other. As a first time buyer it is common to ask a parent to co-sign with you. This is a good way to help the lender justify accepting your application, even without any credit history.
4. Estimate Your Monthly Payment (Determine Your Budget)
Before you apply for your loan or lease, it's good practice to know approximately how much your monthly payments are going to be. The three key elements of a loan/lease that will determine your monthly payments are the interest rate, the term length, and total amount. Each Drive Autogroup dealership site has an online calculator that can estimate what your monthly payments could look like. Try one here:
Acura Pickering
Pickering Honda
Formula Honda
Ajax Hyundai
Markham Infinity
Genesis Ajax
Nissan Scarborough
Ajax Nissan
Midway Nissan in Whitby
Try experimenting with different cars and terms until you find a monthly price that you are comfortable with. It is always important not to overextend yourself. You want to make sure your monthly payment is achievable for your level of income. Although the estimate you get may not be exactly what you end up paying, having a general idea of the cost will help you avoid overextending yourself.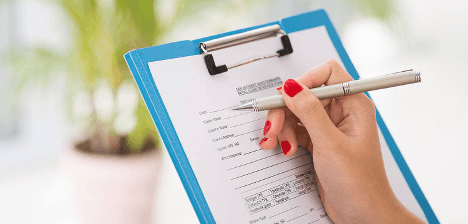 As a side note, the most common form of payment is bi-weekly (26 payments a year).
5. Choose The Right Car For You
Now here is the fun part! Choosing which car you are eventually going to take home is the best part of this process and you've probably already thought long and hard about what car you want to get. However, it's always a good idea to reassess your needs and make sure that the vehicle you pick is right for you. Size, fuel efficiency, make and model are all important factors that you should consider before making your final decision. If price is a determining factor for you, then being conservative about size and fuel efficiency is the best way to go. Whatever your needs, we can help you find something you love, and suits your lifestyle.
6. Get Financing From A Certified Car Dealership
After you've done all your research, determined your budget and decided on the ideal car, the next step is deciding where your going to get your financing from. There are two options, you can ether apply for a financing directly from a bank, or you can apply for it indirectly from a licensed dealer. We recommend that you chose dealership financing. As opposed to getting your loan directly from the bank, dealerships know cars and are better equipped to help you get approved for a car loan. In terms of your payments, you're also likely to get a better interest rate from a car dealer.
7. Consult A Financial Service Manager
At the end of the day, the best advice you are going to get on car financing is from someone that deals with them everyday. Consulting with a Financial Service Manager will provide valuable insight into the car financing process. From tips on how to get approved, to estimating your monthly payments, a Financial Service Manager can help put you on the right track.
As one of Canada's premiere dealer groups, Drive Autogroup has years of experience helping first time buyers get behind the wheel of their first car. Find a dealership near you and a Financial Service Manager that can help get you started.
Drive Autogroup is one of the premier Automotive Groups in Canada. Easily access 8 dealerships, 6 brands and 2400 new and used cars all from your couch. Shop for a Honda, Nissan, Infiniti, Acura, Hyundai and Genesis. Our goal is to make your car buying experience the best possible with prices and service that can't be beat. Drive Autogroup's virtual dealership offers a wide variety of new, and used cars, trucks, minivan, and SUV models for sale.
For more information about Drive Autogroup and to browse our inventory of over 2400 cars visit us now.