5 OVERLOOKED BENEFITS OF BUYING A USED CAR
The car buying process is full of important choices. Deciding on the make, the model, and the right financing and insurance options, are all important factors. Another choice that you will have to make at the beginning of your car buying journey, is deciding whether to buy new or used.
Buying a used car can sometimes feel like the lesser of the two options. However, there are many benefit to buying a used car that are often overlooked by those convinced that buying a vehicle brand new is always the best choice. To help show you why a used car can also be your first choice, we put together a list of 5 overlooked benefits of buying a used car:
1. Used Cars Typically Have A Lower Price & Less Depreciation
Even with financing options like loans and leases, finding a vehicle that fits your budget can be challenging. If your budget is a concern, then looking towards used can be a good option.
Generally speaking, used cars will cost less than the same make and model brand new.
Additionally, buying a used car avoids the initial depreciation hit that your vehicle takes when you drive it off the lot. During the first year of ownership, a new car can lose up to 30% of its initial value. A used car will still depreciate with time, but significantly less quickly than during the first couple years of owning a new car.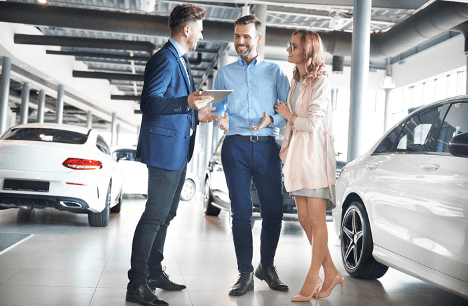 2. No Extra Fees, For Extra Features When Buying A Used Car
When buying a used car, you won't be able to get the same level of customization that you would with a brand new car. Whether they are functional or cosmetic, new cars will usually have extra features. Although most of these features are optional, some will come with a new car weather you requested them or not.
You may not get every feature that you want when buying used, but you will not pay for extra features that you don't need or that you did not specifically request.
3. More Variety To Choose From When Buying Used
Every year new car models are released and although there are many to choose from, there is significantly less variety of new cars available than there are of used cars. Buying new means that you are limited to models that have been released over the past couple of years.
For example, if you have your heart set on a specific model, even from as recent as the early 2010's, the chances are that the manufacturer is no longer producing it and you won't be able to get it fresh off the line. Buying used, however, lets you browse a larger spectrum of vehicle models that includes the older favourites. At Drive Autogroup we have a 2,400+ inventory of both new and used vehicles to choose from.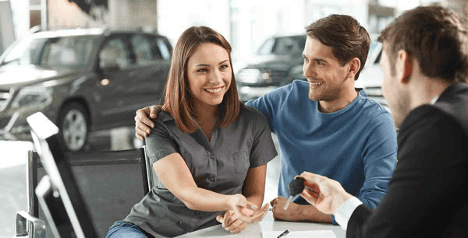 4. You Can Research A Used Car's Long-Term Performance
One advantage of deciding to buy used is the ability to look back on the vehicle's history. As well as all the general information that you can find about a car, such as consumer reviews, you can also see the specific history of an individual used vehicle.
A car's VIN (vehicle identification number), provides a detailed report the vehicle's history, such as the mileage or if it has ever declared a total loss by an insurance company.
Though there are plenty of reviews on new cars, the experience of everyday and long term drivers are only available for vehicles that have been released for a few years. Buying used let you see into a car's past and how it will perform in the future.
At Drive Autogroup, we offer a variety of certified pre-owned vehicles. These are used cars that have been tested and approved by the manufacturer's standards and meet the original requirements.
5. Part Of The Original Warranty May Remain On The Used Car
Having a warranty on your vehicle is always a good idea and most new cars will come with an initial warranty that lasts about 3 years. Although you do have the option of getting an additional warranty on a used or certified pre-owned vehicle, there is the chance that you find one that has part of its original warranty remaining. This is a pleasant little benefit that comes with shopping used cars that are only a couple of years old.
Drive Autogroup is one of the premier Automotive Groups in Canada. Easily access 8 dealerships, 6 brands and 2400 new and used cars all from your couch. Shop for a Honda, Nissan, Infiniti, Acura, Hyundai and Genesis. Our goal is to make your car buying experience the best possible with prices and service that can't be beat. Drive Autogroup's virtual dealership offers a wide variety of new, and used cars, trucks, minivan, and SUV models for sale.
For more information about Drive Autogroup and to browse our inventory of over 2000 cars visit us now.